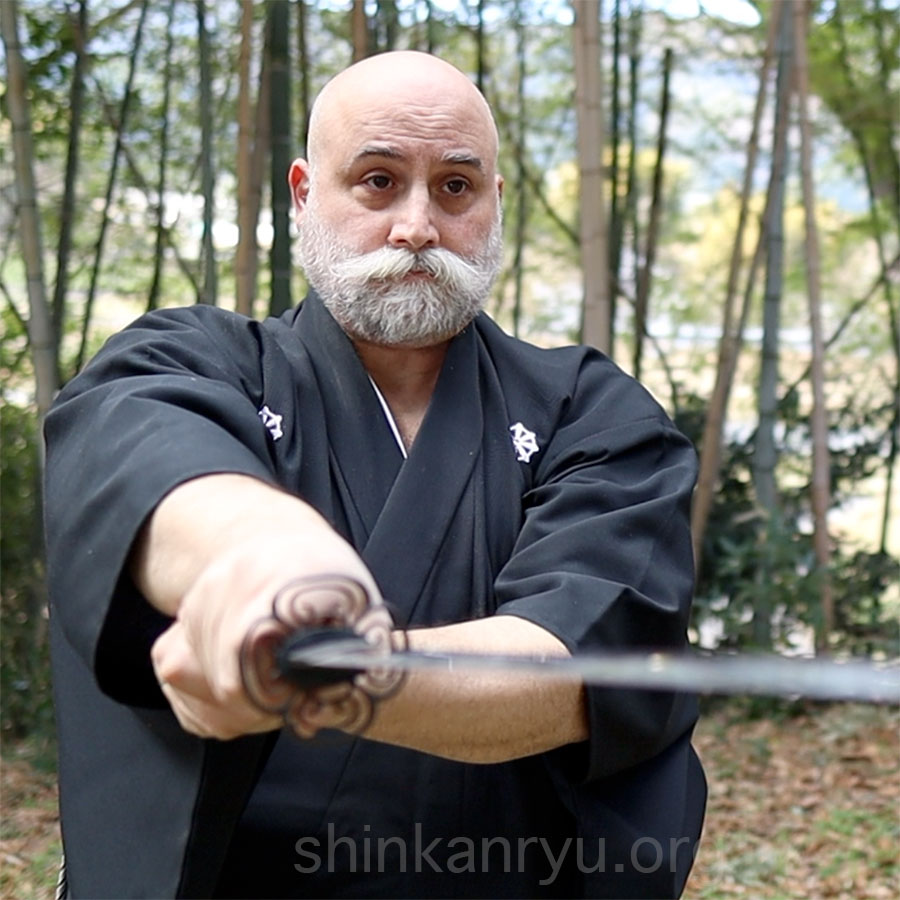 Head Instructor Of The Martial Arts Of Shinkan-ryū Kenpō
The founder and current head instructor of Shinkan-ryū Kenpō is Saneteru Radzikowski. With the vision of creating swordsmanship training that bases itself on the safe and proper technique of the Japanese sword (katana), Mr. Radzikowski extended his education in Iaijutsu, Kenjutsu, Jojutsu, and Kendo. Studying the arts of koryū, he expanded and refined techniques so that others worldwide could enjoy learning this type of art.
Mr. Radzikowski is a certified Massage & Craniosacral Therapist. He began his martial arts experience with Yang family Tai Chi Chuan in 1993. Beginning in 2003, he started his study of Kendō and Iaidō.  Through Kendō, he became intensely interested in the art of the Japanese sword. He continued his bugei studies in Japan for the past 13 years, where he studied the various koryū of Shindō Munen-ryū Kenjutsu,  He has also studied Nakayama Hakudo's arts of Musō Shinden Ryū Iaijutsu and Shintō Musō-ryū Jojutsu. He also spent a year studying Suiō-ryū Iai-kenpō. The swordsmanship of Shintō Munen-ryū was his main interest and focus, and he has enjoyed studying the various styles the style contains. Mr. Radzikowski created this website for Shinkan-ryū Kenpō, making it available to all to study online.
We are not just picking up weapons to swing around and cause harm. There is more to learn. Good technique and a true and honest heart are integral to the study and application of the sword.