We must endeavor to cultivate generosity while looking at the roots of our greed. Removing greed will allow our martial arts to flourish and blossom.
There are many kinds of greed in our lives and in our budō. It is important to investigate the seeds of greed in our minds in order for our paths to have less obstruction preventing us from reaching our potential.

Saneteru Radzikowski is the head sword instructor of Shinkan-ryū Kenpō. He lives and teaches Iaijutsu and Kenjutsu from Nara, Japan.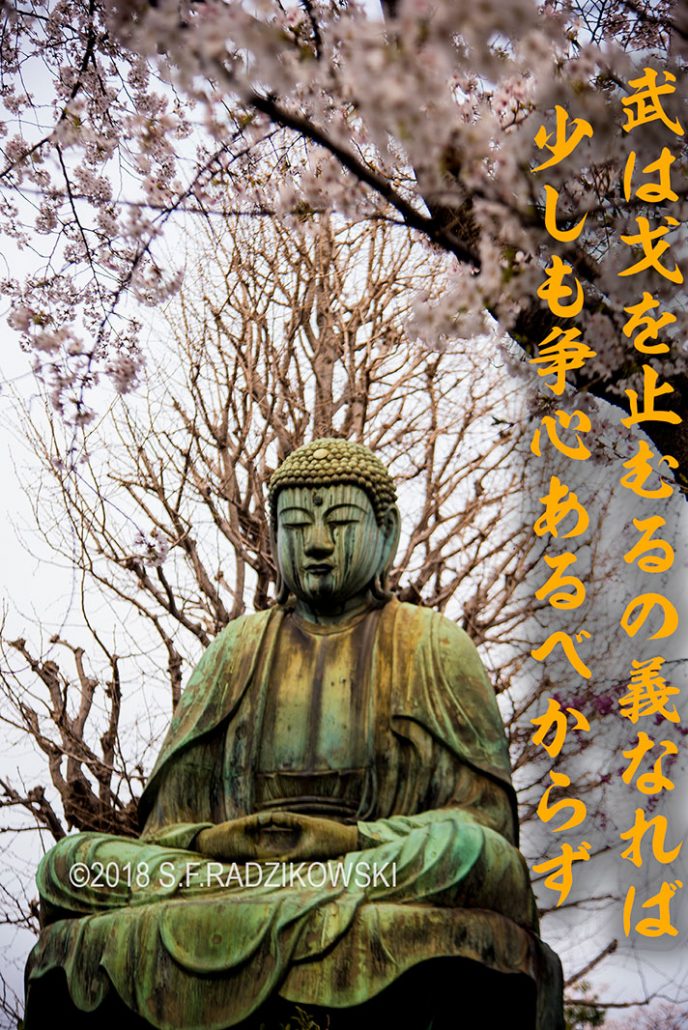 「武は戈を止むるの義なれば少しも争心あるべからず」斎藤弥九郎神道無念流練兵館 斎藤弥九郎 Saito Yakuro, Shindō Munen Ryu instructor of the famous Renpeikan in Edo once...