You only have a little bit longer to live. The end is coming, whether in the most violent or quietly unexpected way; it is coming. Make space in your daily life to focus on a few important things. There are many sweetly satisfying things that we can lose ourselves in. Enjoy your Netflix binge but it comes with a cost. Power through a few more levels in that video game tonight, it also has a cost. Working too much and trying to stuff things into an already packed schedule does not mean you are living life to the extreme. You are wasting it on purely empty experiences. Drowning in the honey tastes great but the end is not good.
Did you notice the subtle changes of things around you and within you? It takes time. There is a lot to contemplate within your bujutsu keiko let alone physically do. What is essential? There is an overabundance of information around us. Our attention is limited.
Just as a warrior must focus on the main threat in an army of five hundred charging at him, so we must properly choose how we live our lives. Too many goals and objectives do not increase the value. Get to know one or two things with great intimacy.
Be mindful and keep space in your life to properly enjoy and reflect on things. Be aware of all the honey around you.
©2022 S.F.Radzikowski

Saneteru Radzikowski is the head sword instructor of Shinkan-ryū Kenpō. He lives and teaches Iaijutsu and Kenjutsu from Nara, Japan.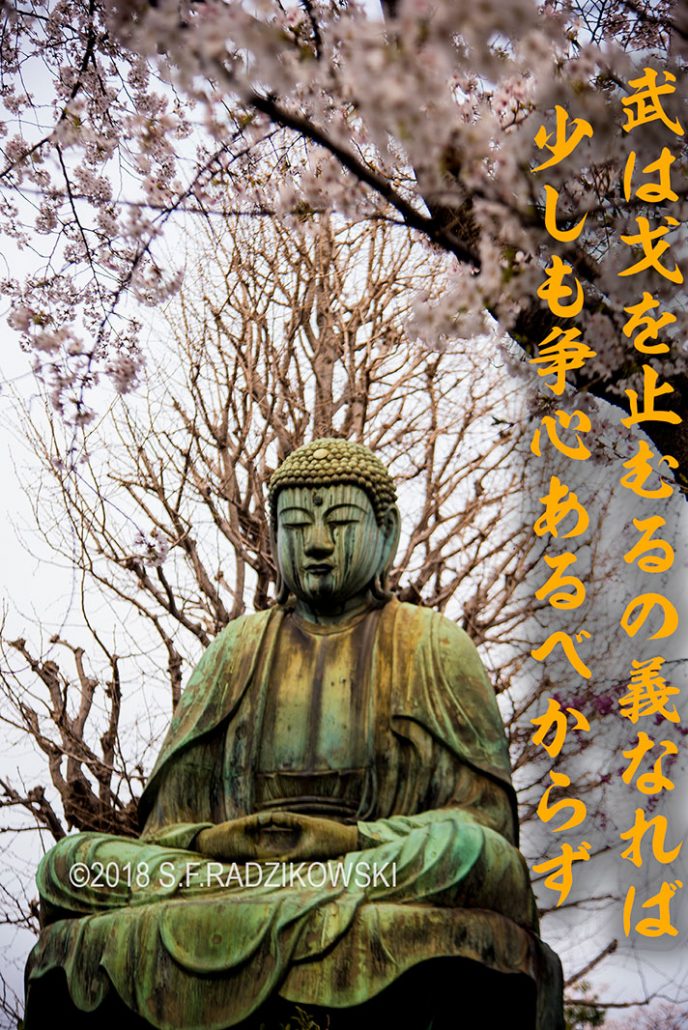 「武は戈を止むるの義なれば少しも争心あるべからず」斎藤弥九郎神道無念流練兵館 斎藤弥九郎 Saito Yakuro, Shindō Munen Ryu instructor of the famous Renpeikan in Edo once...