After every meditation session my teacher, with his eyes still closed, would softly speak in Pali the words of the Buddha,
Sabbe sankara aniccati, yada pannaya passati, atha niggindati dukkhe, esa maggo visuddhiya. It means all conditioned things are impermanent, that when one sees this with the eye of wisdom, one becomes disenchanted with suffering. This is the path to purification. Impermanence is a good subject.
Conditioned
All conditioned things are physical and mental formations, all phenomena are not permanent and without self. A tree, the cell of a bacteria or animal, a star, even a thought. All of these are conditioned as they exist based on the conditions of other things. These arise, exist and pass. We should spend time understanding this impermanence.
Wisdom
Seeing with wisdom requires experiential knowledge. It is not through theoretical yammerings that we can understand impermanence but with applied and sustained effort through meditation and awareness. These are without base and are not reliable foundations for true happiness. This is a great source of suffering/stress (dukkha).
It is through deep investigation into the arising and falling of all conditioned things that we can understand the true nature. Seeing the truth of all impermanence as it relates to our minds during swordsmanship training and life. Do you feel permanence within and around you? What is permanent?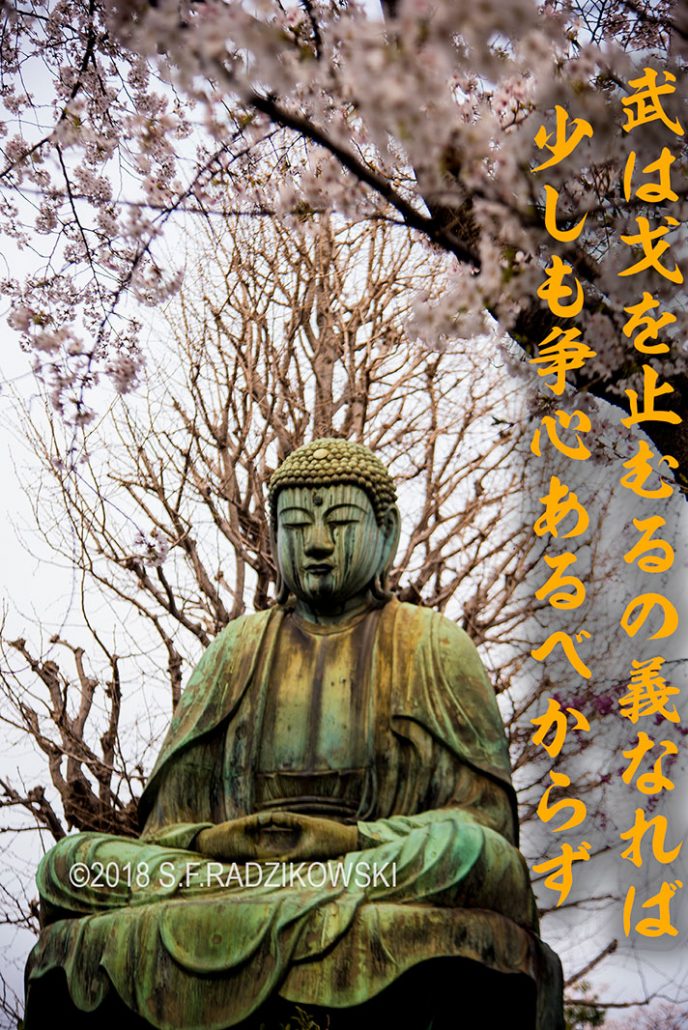 「武は戈を止むるの義なれば少しも争心あるべからず」斎藤弥九郎神道無念流練兵館 斎藤弥九郎 Saito Yakuro, Shindō Munen Ryu instructor of the famous Renpeikan in Edo once...